Fantasy In Ety Mol (on theme of genders and sexes)
33 visite dal 16/02/2020, l'ultima: 1 mese fa.
Descrizione: This is an etymological & educational paper, but written in frivolous & funny manner, discussing the grammatical genders, some forms related with them, the sexes, the very sexual organs, as well also some philosophical observations about the sexes.
Incipit: This text is like subtitle. | This is belletristic work, and rather etymological essay, but it, still, can be taken as libretto for a musical piece with one introductory and 5 other movements, namely: | 0. adagio, lento, asessuale; | 1. andante assai cantabile; | 2. rondo mirabilmente giocoso; | 3. allegro vivace e sessuale; | 4. larghetto pensoso e melodioso; | 5. finale burlescamente furioso. ||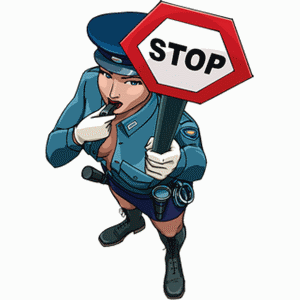 Questa opera è riservata a un pubblico adulto.
Se sei adulto e vuoi procedere con la visualizzazione, clicca sull'immagine rossa qui a fianco. Altrimenti clicca sulla simpatica poliziotta.
Recensioni
:
0
di visitatori,
0
totali.
Vuoi pubblicare il primo commento per questa opera? Scrivi qui la tua recensione o commento...
Nota: Scrivere recensioni e commenti alle opere è uno dei motori principali di questo portale artistico. È solo grazie a esse che, infatti, gli autori possono migliorarsi e i visitatori orientarsi. Se sei un autore, inoltre, scrivere recensioni e commenti a opere altrui incentiverà i destinatari a fare altrettanto con le tue.
Nota: le recensioni e i commenti devono essere lunghi almeno 30 battute e devono riguardare il contenuto dell'opera, meglio se critiche, costruttive e collaborative. Saranno eliminate dallo Staff le recensioni se saranno: offensive, volgari, chiacchiere e (se scritte da visitatori) presunte autorecensioni dell'autore o banali "bello, mi è piaciuto".
Nota: le recensioni e i commenti sono tuoi e modificabili per 2 giorni, dopodiché diventeranno di proprietà dell'autore che hai recensito o commentato.

NO JAVASCRIPT
NO BUTTON
Recensisci / commenta
un'opera a caso
.
Nota: per vedere un'opera a caso di un particolare genere, entra nell'elenco dei generi e scegli la tipologia desiderata.
L'Opera è messa a disposizione dall'autore sulla base della presente licenza: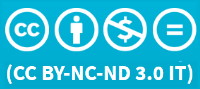 (Licenza di default del sito)
Elenco delle opere che condividono una o più tag con questa opera
Nota: vi invitiamo a
Questo indirizzo email è protetto dagli spam.
Attiva JavaScript per vederlo. eventuali termini o contenuti illeciti, scurrili o errati che potrebbero essere sfuggiti al controllo degli Autori o dello Staff.