The right way to get old (advices to the pensioners)
Tempo di lettura:
27 / 41 minuti
34 visite dal 13/02/2020, l'ultima: 4 settimane fa.
Descrizione: In English. This is what is said, yet written in my popular and untraditional manner like the previous social essays.
Incipit: This is popular article about the proper way to get old, which includes: introduction, concrete chapters about the right look at the medicine & moderation, the dangers of fast transitional periods (to the old age), cares about the body & its organs (based on personal experiences), then about the brain, and philosophical conclusive remarks. It is intended for people after the middle of the life, about 40, but deals chiefly with pensioners. The traditional poetical Appendix is also not forgotten.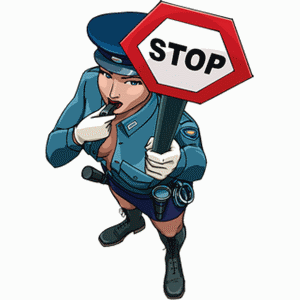 Questa opera è riservata a un pubblico adulto.
Se sei adulto e vuoi procedere con la visualizzazione, clicca sull'immagine rossa qui a fianco. Altrimenti clicca sulla simpatica poliziotta.
Recensioni
:
0
di visitatori,
0
totali.
Vuoi pubblicare il primo commento per questa opera? Scrivi qui la tua recensione o commento...
Nota: Scrivere recensioni e commenti alle opere è uno dei motori principali di questo portale artistico. È solo grazie a esse che, infatti, gli autori possono migliorarsi e i visitatori orientarsi. Se sei un autore, inoltre, scrivere recensioni e commenti a opere altrui incentiverà i destinatari a fare altrettanto con le tue.
Nota: le recensioni e i commenti devono essere lunghi almeno 30 battute e devono riguardare il contenuto dell'opera, meglio se critiche, costruttive e collaborative. Saranno eliminate dallo Staff le recensioni se saranno: offensive, volgari, chiacchiere e (se scritte da visitatori) presunte autorecensioni dell'autore o banali "bello, mi è piaciuto".
Nota: le recensioni e i commenti sono tuoi e modificabili per 2 giorni, dopodiché diventeranno di proprietà dell'autore che hai recensito o commentato.

NO JAVASCRIPT
NO BUTTON
Recensisci / commenta
un'opera a caso
.
Nota: per vedere un'opera a caso di un particolare genere, entra nell'elenco dei generi e scegli la tipologia desiderata.
L'Opera è messa a disposizione dall'autore sulla base della presente licenza: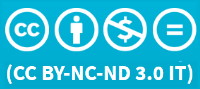 (Licenza di default del sito)
Elenco delle opere che condividono una o più tag con questa opera
Nota: vi invitiamo a
Questo indirizzo email è protetto dagli spam.
Attiva JavaScript per vederlo. eventuali termini o contenuti illeciti, scurrili o errati che potrebbero essere sfuggiti al controllo degli Autori o dello Staff.