About Bulgarian Barbarity (minuses, yet also pluses)
Tempo di lettura:
circa un'ora
30 visite dal 13/02/2020, l'ultima: 4 mesi fa.
Descrizione: In English. This is what is said, yet written in my popular and untraditional manner like the previous social essays.
Incipit: In English. This is a thorough, methodical, etymological, philosophical, yet also popular and funny essay or study about especially Bulgarian barbarity, with many examples and comparisons between us and the other countries. It is long, but it is so /untraditional/, that I think it is worth the efforts to read it. The usual (and funny) poetical Appendix after the end is also not forgotten.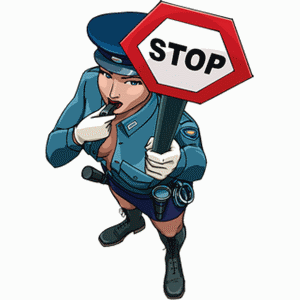 Questa opera è riservata a un pubblico adulto.
Se sei adulto e vuoi procedere con la visualizzazione, clicca sull'immagine rossa qui a fianco. Altrimenti clicca sulla simpatica poliziotta.
Recensioni
:
0
di visitatori,
0
totali.
Vuoi pubblicare il primo commento per questa opera? Scrivi qui la tua recensione o commento...
Nota: Scrivere recensioni e commenti alle opere è uno dei motori principali di questo portale artistico. È solo grazie a esse che, infatti, gli autori possono migliorarsi e i visitatori orientarsi. Se sei un autore, inoltre, scrivere recensioni e commenti a opere altrui incentiverà i destinatari a fare altrettanto con le tue.
Nota: le recensioni e i commenti devono essere lunghi almeno 30 battute e devono riguardare il contenuto dell'opera, meglio se critiche, costruttive e collaborative. Saranno eliminate dallo Staff le recensioni se saranno: offensive, volgari, chiacchiere e (se scritte da visitatori) presunte autorecensioni dell'autore o banali "bello, mi è piaciuto".
Nota: le recensioni e i commenti sono tuoi e modificabili per 2 giorni, dopodiché diventeranno di proprietà dell'autore che hai recensito o commentato.

NO JAVASCRIPT
NO BUTTON
Recensisci / commenta
un'opera a caso
.
Nota: per vedere un'opera a caso di un particolare genere, entra nell'elenco dei generi e scegli la tipologia desiderata.
L'Opera è messa a disposizione dall'autore sulla base della presente licenza: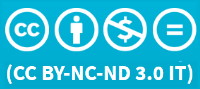 (Licenza di default del sito)
Elenco delle opere che condividono una o più tag con questa opera
Nota: vi invitiamo a
Questo indirizzo email è protetto dagli spam.
Attiva JavaScript per vederlo. eventuali termini o contenuti illeciti, scurrili o errati che potrebbero essere sfuggiti al controllo degli Autori o dello Staff.